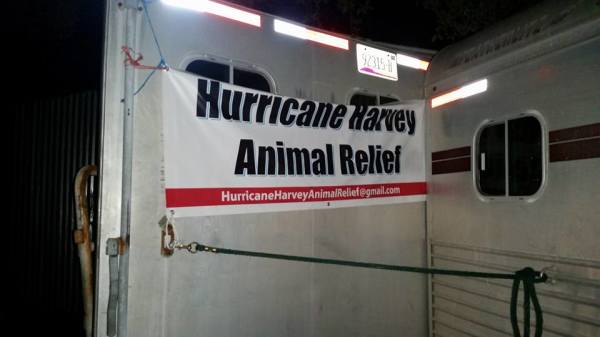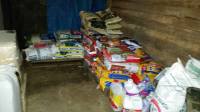 Livestock and pet food. More than we could have ever had asked for.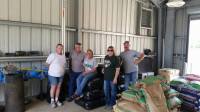 Sharing with the community
Santa fe FFA barn housed evacuees so we took them some much needed hay, feed, supplements, etc.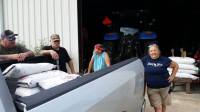 Hurricane Harvey Animal Relief
Helped 3 farmers that had been flooded and lost everything. Tonda had to swim her goats to safety, everyone got a good supply to last a few weeks. These people also help FFA kids with their animals. 
Due to Hurricane Harvey blowing through 52 inches of rain that flooded our pastures, stalls, barns, hay room and feed room we called out for help. This is our cavalry arriving with a big load of supplies! These wonderful people traveled from Arizona to bring us much needed feed, hay, alfalfa, halters, dog food, cat food and so much more.